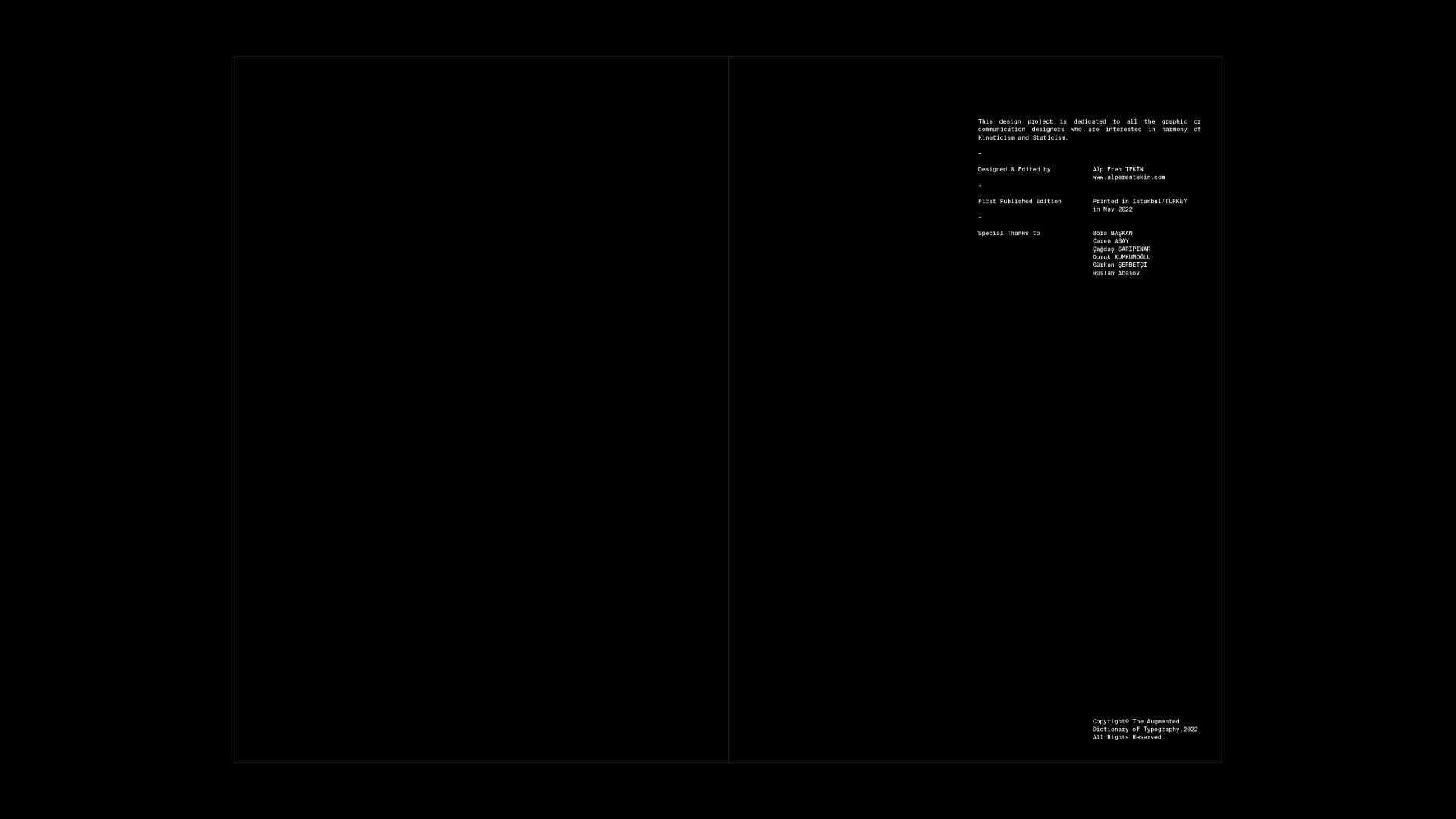 THE AUGMENTED DICTIONARY OF TYPOGRAPHY →
THE AUGMENTED DICTIONARY OF TYPOGRAPHY

Editorial design project that aims to designing a typography dictionary which is based on AR with focusing on the possibilities of kinetic technology with combining kinetic and static elements into one project and serve it as an academic publishing.
In this project, theconvenience of communication and clarity brought by Kineticism to typography will be supported by a story, making it even more effective.
Each letter describes different terms and these terms are combined with background of terms and fonts to create both a typographic dictionary and an augmented reality study based on the story. Thus, the advantages of motion and augmented reality, which add a more vivid understanding and a different perspective to typography, will be the biggest contribution to making it more visible and known with design area.


YEAR:

SERVICE:

CLIENT:

CREDITS:
2022
EDITORIAL DESIGN, MOTION GRAPHICS, AUGMENTED REALITY
ADOBE AERO
CREATIVE DIRECTION & DESIGN: ALP EREN TEKIN
FIRST PUBLISHED EDITION: PRINTED IN ISTANBUL/TURKEY IN MAY 2022
PHOTOGRAPHY: RUBEN STEELL
MODEL: NARA AGHAYEVA
SPECIAL THANKS TO BORA BAŞKAN, CEREN ABAY, ÇAĞDAŞ SARIPINAR, DORUK KUMKUMOĞLU, GÜRKAN ŞERBETÇİ, RUSLAN ABASOV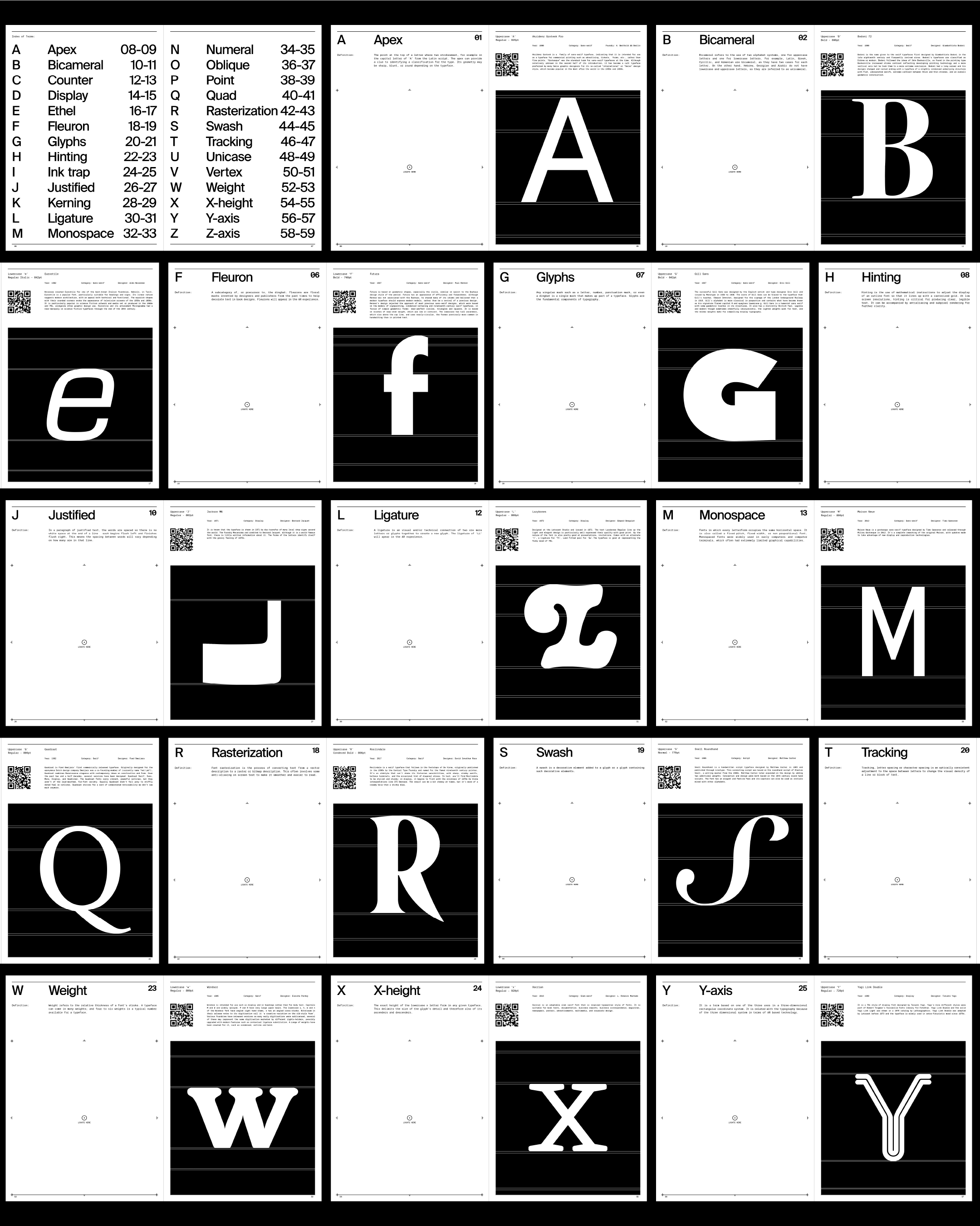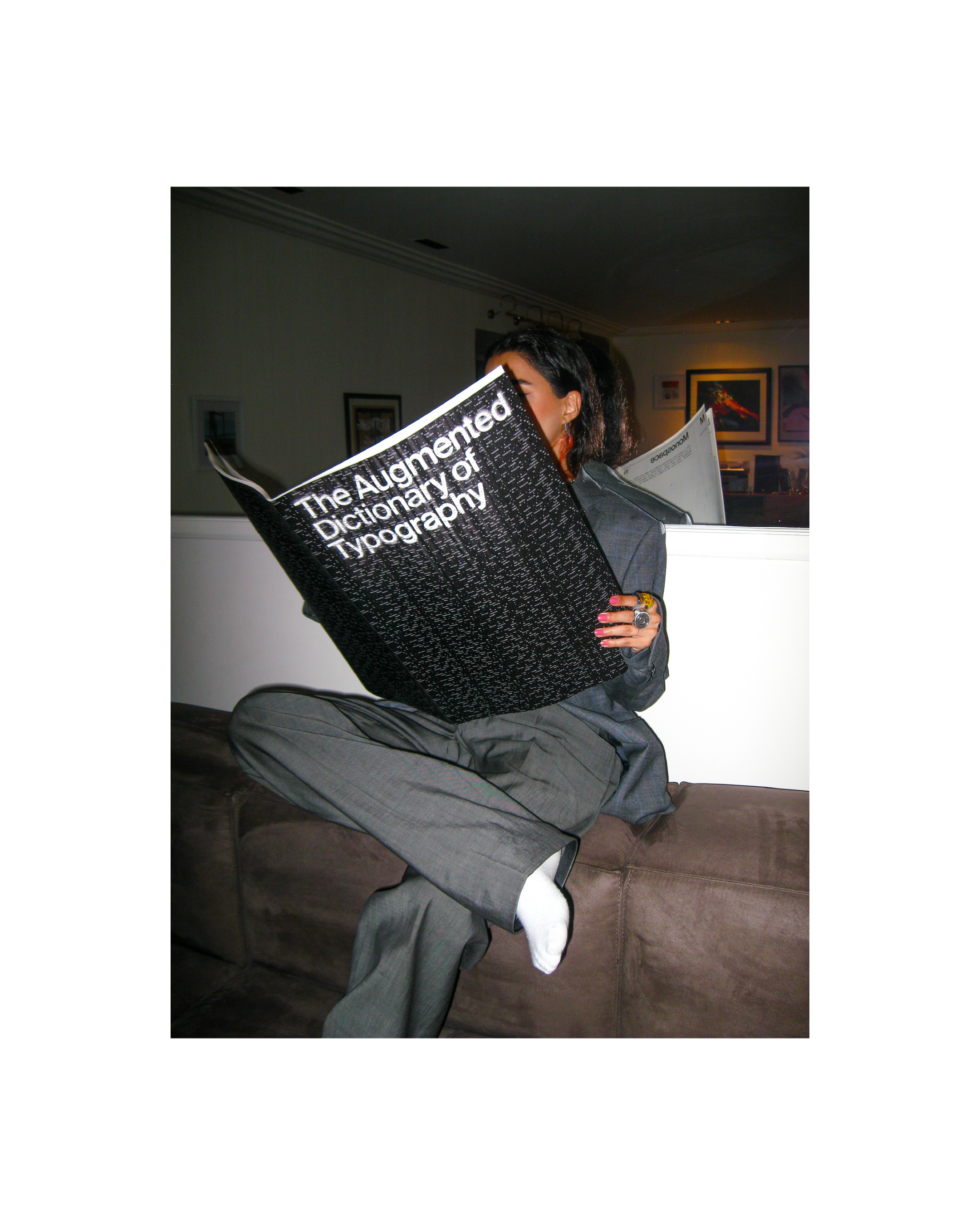 [P.S.] This book is adapted to work with Adobe Aero which is an Augmented Reality authoring and publishing software. Before you start to experience the typographic process by scanning the QR codes, you can

download it into your smartphone for free only in App Store.
Sorry for the Android users, the software is only available for iOS devices for now.
Enjoy!